The new Real Estate Marketing tool
3D Virtual Tours with Matterport Technology
The new Real Estate Marketing tool.
A picture is worth a thousand words, and in real estate, a picture can result in a sale. Virtual tours save time and improve the experience of our customers as they allow remote visits at any time and from any place. On Viure is the only real estate company in Andorra that has a Matterport camera with the best technology to create interactive videos and virtual tours of the properties we sell.
Most current buyers start searching for a home online. The virtual tours of our website offer an immersive experience to potential buyers and are a great marketing tool for sellers. They are an easy, fun and interactive way to see a space through a virtual environment and from any device. They allow buyers to move through a property and see it from any angle. Users can therefore perceive the place in a natural way, as in a real visit, and without any unnecessary traveling.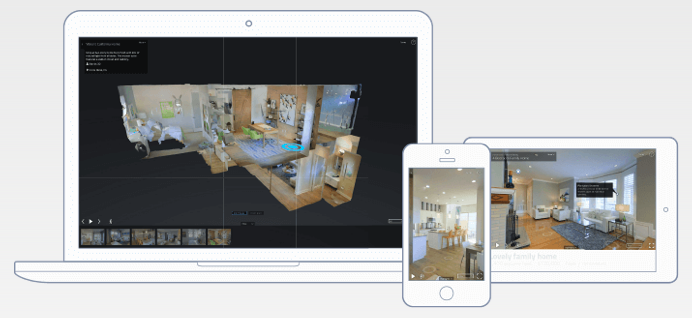 The use of interactive technology can increase interest in a property and channel real visits to customers who are very interested because they have already seen the space through virtual reality. It is proven that properties with visual material are sold faster and 3D videos ensure visits from real potential buyers.
If you want your property to generate interest in the competitive market of real estate, you have to make it stand out. Virtual technology is a very effective and attractive form of advertising for our clients. At On Viure we don't only take photos, we scan the interior of our spaces with high precision and quality using our Matterport camera. A service that we offer to clients with properties exclusively in our real estate agency.
Contact us and increase the visibility of your property with our 3D virtual tours. Visit this property of Les Bordes d'Arinsal in Andorra to see an example: